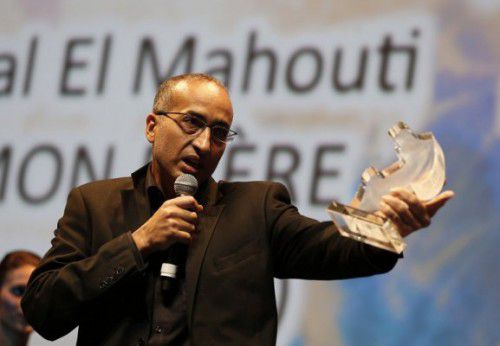 Picture: pcmmoKamal El Mahouti's first feature film, "My Brother" tells the story of Mo Bensalah, after a breakup in love, masterfully interpreted by Zakia Al Ahmadi as a 40-year-old artist, reserved and solitary who lives in a small flat HLM from the Paris region, which finds in painting and artistic expression a way to exorcise his demons and the evil that his condition of young Franco-Moroccan, resulting from a double culture. The artist Mo Bensalah immerses himself in the creation of paintings attempts to express through painting the torment and thirst for life of a French-Moroccan skinned alive seeking in love and creation a way of salvation.
A particularity of the scenario is that we never understand very well in what time we are, we move from Morocco to France. This allows us to be in the mind of Mo who can not choose between the two countries. Who is always thinking at the same time here and elsewhere, in the present and the past. Then one understands his wounds, his contradictions, due to the uprooting, to the double culture, to the moral choices between tradition and emancipation.
All the images, which were supposed to convey this problem, were made like paintings. It is especially noticeable in cave scenes that are dark, but there is always a light at the end. It is inspired by Van Gogh and what he wrote to his brother when he was interned "even in the night, there is light". This phrase continued the film throughout his photography.
The film of Kamal El Mahouti, "My brother" who has just won an award at the Dubai festival and who won in Tangier the price of the magazine Cinémag, equivalent of the price of the Critique.